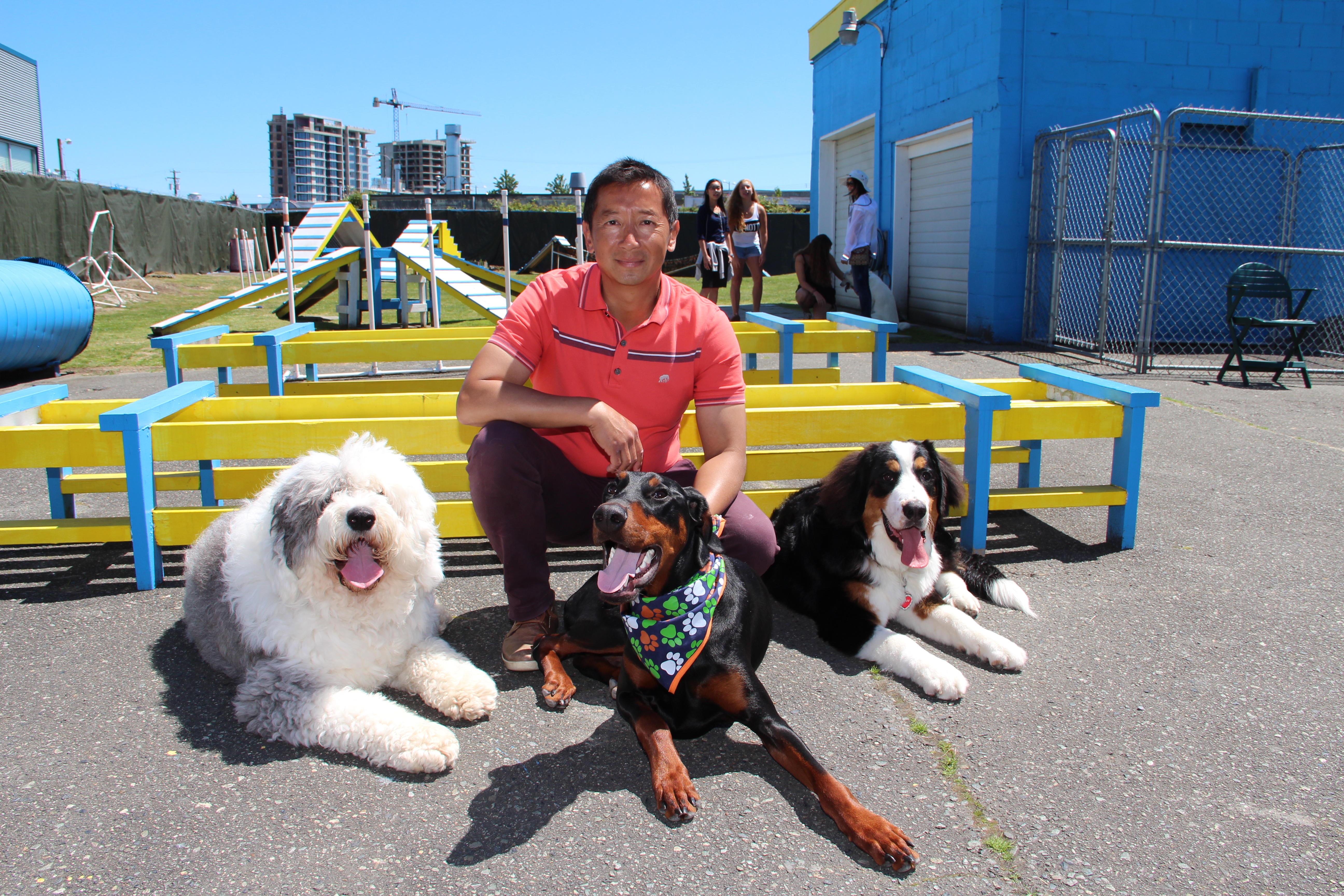 TK CANINE TRAINING CENTRE IN GREATER VANCOUVER
Don Chan – a professional K-9 Master trainer and owner of the TK Canine Training Centre in Greater Vancouver. Since I was young, I have always been an animal lover. Amongst all, I developed a special bond with the man's best friend, our beloved dogs. With my passion for dogs, I am very proud and fortunate to develop a very fulfilling and rewarding life career.
As a CES Instructor and Certified Advanced & Specialist Dog Trainer, I have acquired over 20 years of experiences in the Lower Mainland specializing in Dog Obedience Classes. In 1993, I established the TK Canine Training Centre and began to offer a wide variety of classes for all dog lovers, such as Obedience Training Class, Socialization Class and Agility Class.
Between 1994 and 2001, I was invited to publish a series of articles in a local daily newspaper and several magazines. My writings were mainly focusing on canine behavior psychology training tips, and canine caring and grooming techniques. Due to many positive feedbacks on my articles, I also shared my personal thoughts and K-9 training experience with some dedicated readers. From 1998 to 2003, I was also invited to join the Vancouver School Board as a Certified K-9 Trainer to offer my expertise in a Dog Obedience training course. Nonetheless, I have also been regularly invited to cast in different television shows and broadcast in radio interviews to discuss topics related to the obedience and behavior of different canine breeds.